Cannabis LAB Broward Leadership Intro Event
January 9, 2020 @ 6:00 pm

-

9:00 pm
The cannabis industry in 2020 is going to be challenging. We invite you to start your year fulfilling your commitment for a new start!
The New Year is upon us. Time for a fresh start, a renewed commitment and simply doing things better. That's our plan. Our entire 2020 calendar is built and better than ever. We invite you to start you year with us, meeting your local chapter leadership. For members and those thinking of joining this is your best chance to meet the CLAB 2020 leadership and get a head start on your year in cannabis.
If you are a member the event is with our compliments.
If you are not a member now is the time to join or you must buy a ticket.
As always, guests will be provided 2 drinks and lite fare. We really appreciate you getting involved with cannabis industry and making an effort to stay educated and network with your peers. Please help us to grow by sharing the good word with your friends, family and co-workers.
The best way to keep up with us is on LinkedIN, Facebook or Instagram.
https://www.facebook.com/groups/joinclab/
https://www.linkedin.com/groups/12008442/
@thecannabislab
There are many places you can go to learn about refining extracts, building a grow house or getting a license. This is NOT that group. We are not elitist or exclusionary but this group will be specifically for business professionals already in or committed to entering the cannabis industry. We know you have been looking and waiting for a place to meet your peers and it is finally here! We welcome you to share our vision and be a part of cLAB.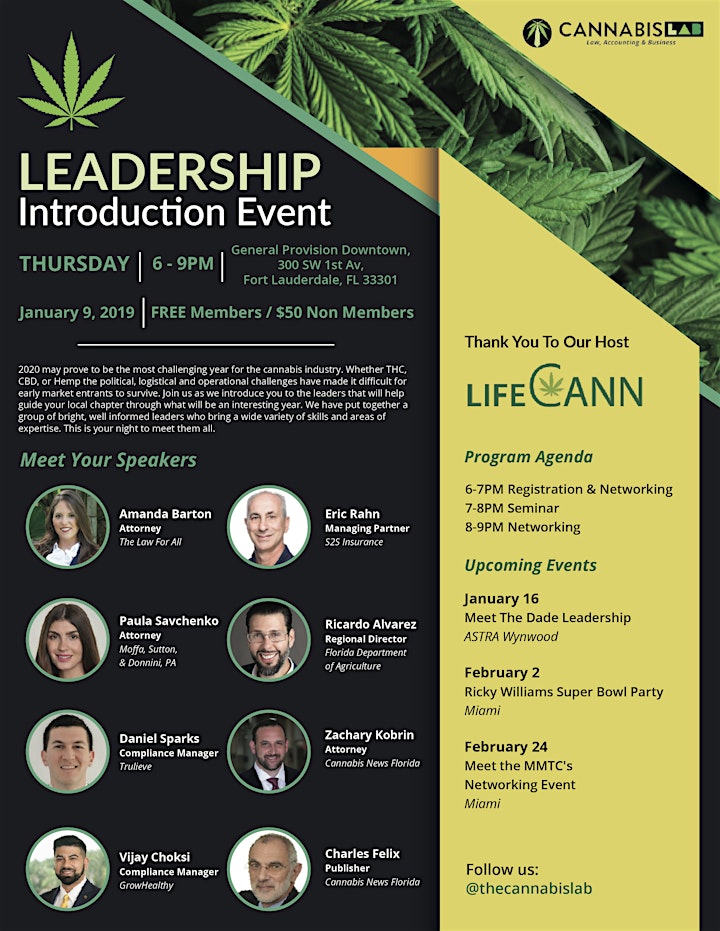 Thank you to our Annual Partners!